Yr6 Induction Day
15 Jun 2023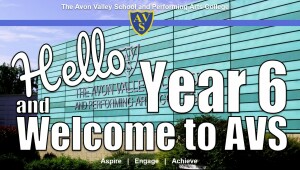 At The Avon Valley School and Performing Arts College we recognise the importance of a smooth, positive transfer from primary school to secondary school. We understand that this may be a stressful time for students and parents alike and therefore we work very closely with students, parents and our feeder primary schools to ensure that the process is as stress free as possible.
As part of the induction process all new students spend two induction days with us, and parents/carers are invited to our induction information evening. Below is a copy of the induction postcard we have handed out when completing our primary transition visit. 
We look forward to meeting our new students on these days in July.